About Reina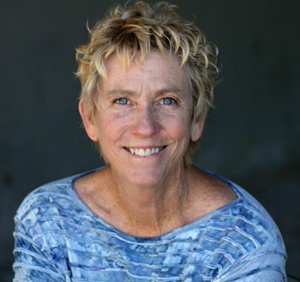 Reina's strong, intense compositions in color pencil unfold a landscape of blazing mountains set against azure blue sky, eroded hills of melting colors and tropical flowers brilliant in their orange and purple hues. Her vivid, ultra-realistic colors cut the edge between reality and fantasy. The islands come alive in her portraits of tropical birds, iguanas and exotic flowers with lush green foliage. The timelessness of the desert is captured in her unique portrayal of the Southwest's earth, sky, animals and spirit.
Reina was born in Austin, Texas in 1952. Her childhood was full of art classes, awards at school art competitions and selling her artwork at local boutiques and art shows. From 1971 until 1974, she studied at the University of Texas in Austin. She then moved to Los Angeles to continue her art education at the Feminist Studio Workshop until 1977. The premise of this unique two year art program, designed by Judy Chicago, was to take emotionally charged personal experiences and direct these feelings into finished works of art. Reina began to explore her emotional world with color pencil and over the years has developed a very recognizable style and imagery of her own.
Since 1979, Reina has made her home in the countryside outside of Taos, New Mexico. Surrounded by deep canyons, rocky cliffs and high mesas, much of her inspiration and personal strength comes from this landscape. To balance the extremeness of desert life she spends time in tropical locations such as the Florida Keys and the Mexican Caribbean.
Reina has been exhibiting her work professionally since 1983. Her career began in Taos and soon spread into the entire Southwest. Her collectors live all over the United States and in Canada and Europe. Because of the growing demand for her work she has created a series of offset lithographic prints. They are signed and numbered by the artist and are available in a limited edition.